You can change the colors of a folder in the contextmenu. Up to 176 color available for registered users.
Check our other software titles
Another Dunes title is
Project Timer
.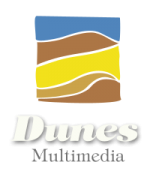 Ontwerpbureau Dunes is a Dutch software and design company that develops Windows software. We are located in Wijk aan Zee, the Netherlands. We also do branding, web development, web design, Huisstijl in Office (Corporate style in office) PowerPoint templates, Infographics, Word templates and graphic design.